We are deeply saddened by the news of the death of Her Majesty the Queen.
We offer our heartfelt condolences to the Royal Family.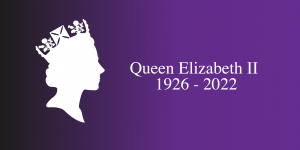 Please click HERE to read a letter from Mrs Ford regarding the arrangements for the full reopening of school.
Dear Parents and carers,
We were delighted to hear the Prime Minister's announcement yesterday that all children can return to school from March 8th. This is great news; we can't wait to welcome everyone back to Abbeyfields at last.
I will send more information at the end of this week regarding our full reopening plans – please look out for the Newsletter on Friday as opposed to Thursday.
We are looking forward to seeing everyone very soon.
Kind regards,
Sandra Ford
Please click HERE to read a letter issued to all parents today from Simon Taylor, CEO of the Three Rivers Learning Trust
To view the letter sent out this morning from Mrs Ford, please click HERE.
Click here to read a letter regarding school closure following tonight's announcement by the Government.
The Department for Education (DfE) is seeking to minimise the burden of track and trace falling on schools over the Christmas period and has suggested that schools use Friday 18 December as an In Service Training Day to support this aim.  Therefore, all of the schools within The Three Rivers Learning Trust will break up for Christmas for students at the end of the school day on Thursday 17 December.  
Please click here for further information.
Every year around this time, the Year 4 children act as guides at our Open Day. Usually we show round past, existing and prospective families. Sadly, we can't do this at the moment, but as ever, we will not be defeated! Miss Rice has produced this lovely video (please click HERE) with some of the children, so they can show off our lovely school. We hope you like it…..
We are very proud of the way Abbeyfields marked Remembrance Day 2020. Thank you to everyone who supported us – to parents for sending in many plastic bottles, to Mrs Charlton and Mrs James for creating a lovely installation and a particular thank you to Mr Cameron for his incredibly moving Last Post tribute.  To view the moving Remembrance Day tribute, please click HERE.